Port Blair, March 20: The two-days guide training programme in Bird Watching organised by the Directorate of Tourism in association with Department of Environment & Forest and Zoological Survey of India, Port Blair concluded today with the trainees making field trips to wetlands of Sippighat and forests of Chidiyatapu under the tutelage of Resource persons.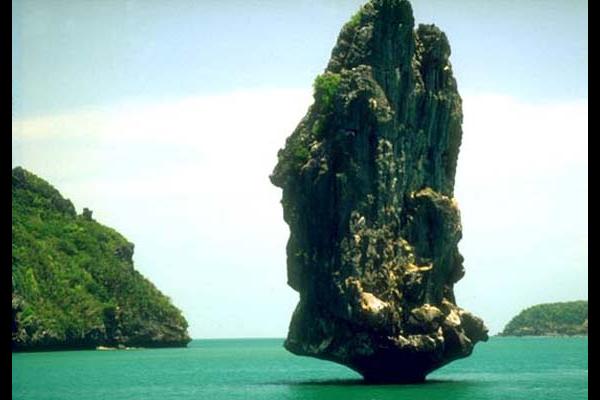 Several wetland birds including endemic birds were sighted and identified by the group which includes large number of students of Zoology background, Travel and Tourism studies from Jawaharlal Nehru Rajkeeya Mahavidyalaya Port Blair, Research Scholars from Pondicherry University Campus Port Blair, Andaman Tour operators, bird lovers, NGOs, journalist and the like. With the uncommon settings of early morning fog at the background these days at Sippighat, the trainees could identify large number of Common Moorhen, Purple Moorhen, Lesser Whistling Teal, Andaman Teal, Cotton Teal, Large Egrets, Medium Egrets, Small Egrets, White bellied Sea Eagle, White breasted Kingfisher, Andaman Green Pigeon at the wetlands of Sippighat on either side of the main road.
The Reserve forests of Chidiyatapu presented a different avian spectacle which included Andaman tree pie, Andaman drango, Racket-tailed drango, blacked napped oriole, Scarlet Minivets, Green Imperial Pigeon, Glossy staling, Andaman cuckoo, Sun birds, Andaman bulbuls, and spotted woodpeckers, all making excellent early morning calls and whistles.
The trainees also went through a presentation at the Conference Hall of Biological Park on birds of Andaman& Nicobar Islands.
Smt Ankita Mishra Bundela, the Secretary (Tourism) and others gave away Certificates to the 43 bird watching trainees who have attended the two-days programme .
Dr. Viswa Kannan, Director (Tourism), Sri Naveen Kumar DCF (Wild Life), Dr Sivaperuman Scientist, Sri PT Rajan Sr. Zoological Assistant, Zoological Survey of India, Sri Vikram Shil, Resource person in Bird Watching from the Island, Sri. AC Tilak Asst. Conservator of Forests, South Andaman besides officers and staff of Tourism Deptt. accompanied the group.