You can book a holiday trip to the exotic Andaman Islands in the Bay of Bengal just off the coast of India for an enjoyable and possibly a romantic adventure, according to if you leave the kids at home.
The Andaman Islands offers white sandy beaches where you can relax and soak up the sun, snorkel, scuba dive or enjoy many other attractions. Today, you will find wonderful packages on the internet that are sure to help you enjoy this tropical paradise whether for a family vacation or a romantic getaway.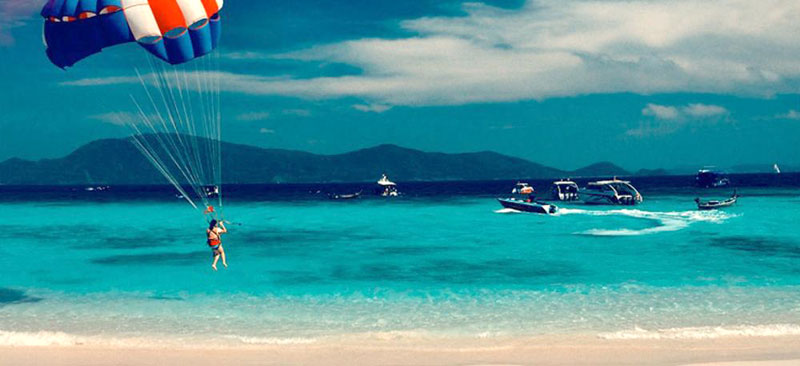 A few of the Andaman Tour Package available include a "Glimpse of Andaman's" which offers 3 nights and 4 days with daily breakfast and sightseeing tours with your own chauffer/guide. In this package you will enjoy such treats as a harbour cruise, a full days excursion to Coral Island with snorkeling and jungle treks, shopping in Port Blair, and a tour of some of the most popular attractions including Cellular Jail, Chatam Saw Mill, Forest Museum, Mini Zoo, Anthropological Museum, Fisheries Museum, Science Centre, Naval Marine Museum, Andaman Water Sports Complex, Gandhi Park and the Cottage Industries Emporium.
The Exotic Andaman's package includes a visit to Corbyn's Cove Beach, Harbour Cruise to Viper Island, a chauffeured drive to Coral Islands, a glass bottomed boat ride to Coral Island, a tour of the most popular attractions in Port Blair, a Sound and Light Show inside the Cellular Jain in Port Blair, a drive to Ross Island where you will enjoy a magnificent nature walk, and more.
No matter which package you choose they all include hotel accommodations, airfare, return transfers, daily breakfast, full day sightseeing tour during your stay with an exclusive non air-conditioned car with chauffer/guide and all applicable taxes.
The Andaman's Islands would be the perfect tropical vacation for couples or for families. Many people choose these exotic islands as their favorite romantic getaway while other love to bring the entire family to enjoy the sun, sand, and clear waters.
If you really want to visit the Andaman's Island, the best way is with a package that will include everything you need so you can enjoy your trip without any worries. Andamanbluebay.com offers Cheap Holidays Package , best Hotel Deals.