What is your idea and vision for Andaman & Nicobar (A&N) Islands? What is its significance to the nation?
A&N Islands are an important part of India, notwithstanding the fact that they are 1200 kilometers away. The territory has a historically significant connection that dates back many centuries. Also, it is intrinsically rooted in our freedom struggle. In fact, I would say the soul of our freedom struggle rests in these Islands. The Islands also have immense strategic value. They straddle the maritime gateway to the Bay of Bengal and the world's busiest shipping lanes pass just to the south of us. Due to the uniqueness of our location, India can play an important role in both the Bay of Bengal and Indo-Pacific transit. Recognising this, the nation has located the first tri-service operational command in these Islands.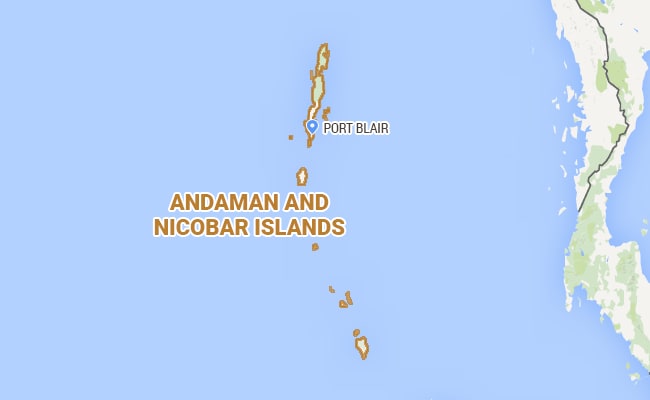 Is it correct to say that the Islands, rather than solely being a Strategic Outpost, can also be viewed to provide economic engagement with South-East Asia? Also is this something which is in sync with the views of the Central government?
Yes, there is a difference in India's position today. With these Islands at its base, India can be both a net security provider in the region as well as act as a catalyst for economic engagement with South-East Asia and beyond. I think the time has come, where we have to also explore the economic advantages that A&N Islands offer us. And I am happy to state that this fact is now being appreciated by the Central government too.
In today's globalised economy, national security is an outcome not just of the creation of military assets but is also dependent upon economic dynamism. The location of these Islands also enables India to play an important role in the region, to extend assistance to our neighbourhood in a natural crisis such as the earthquake-cum-tsunami of 2004, as also deal with maritime security threats such as piracy and terrorism. I would say that the Islands are well poised to be the maritime fulcrum of our Hon'ble Prime Minister's "Look East–Act East" policy.
Far from mainland India, the Union Territory of Andaman & Nicobar Islands depends completely on the Central government for its developments. So what are the challenges faced by the administration?
A&N Islands are 1200 km far from the mainland, spread across 750 kms in the Bay of Bengal. The Islands have about one-fourth of the country's coastline and 30 percent exclusive economic zone. We are a Union Territory – administered by the Central government and are dependent on them. We have been allocated approximately Rs 4000 crores from this year's budget while revenue generation is only Rs 400 crores. Despite numerous challenges we have to optimise this allocation for the betterment of the Islands, fulfilling the aspirations of our people, improving security, protecting the environment and taking care of our tribes.
A committee has also been appointed under the Chief Secretary which will focus on how to improve our revenue generation capabilities. Despite many competing requirements, the Central government has sanctioned many big projects worth thousands of crores viz construction of 2 major bridges, widening of Andaman Trunk Road while approval for the undersea cable has been accorded in principle which will lead to a major transformation. New ships have been ordered under the Prime Minister's "Make in India" scheme, a Medical College has commenced in one year which is another landmark achievement. We thank Prime Minister Shri Narendra Modi for his vision, guidance and support in this regard, which has enabled this progress.
The Islands have witnessed commendable growth after the BJP-led NDA government took office. What are the highlights of the A&N Administration's achievements?
After I assumed charge, my thrust has been to bring in sustainable development and fulfill the needs and aspirations of the Islanders. During the last two years, a lot of positive changes have occurred under the dynamic leadership of our Prime Minister and the guidance and support of various Central government Ministries. The development that has taken place in the Islands during the past two years has overcome the backlog of many decades. Here are some major achievements:
Communications and Connectivity
Under Sea Cable:
Sanction for Under Sea Cable by Govt. of India has been granted from Chennai to Port Blair and 5 other Islands. This will help transform the Islands and open up many economic possibilities especially in the IT and BPO services.
Shipping:
*Sanction of two large ships (1500 pax) and two small ships (500 pax) by Central Government under "Make in India" concept.
*Agreement signed for 10 new harbour crafts.
Aviation:
 * flight service started to remotest District of the Country Nicobar. Charter flights for Chennai, Kolkata, and Vishakhapatnam at concessional rates for Islanders.
* Extension of runway projects in Diglipur and Campbell Bay followed by the commencement of Inter Island flights.
* Night flights have also started after augmenting the existing night landing technology. We hope to commence International flights soon.
Health:
 ANIMERS: – The only Govt. Medical College commenced in one year, a very significant achievement. The influx of specialist doctors has made a great difference in health services. 85 students from the Islands get admission per year. Proposal for paramedical, nursing, and post graduate institute are also in progress, as is specialised care in cancer and heart treatment.
Health Insurance Scheme (ANISHI): ANISHI has been a great success where Islanders can get cashless treatment in specified hospitals in the mainland, up to Rs 5 lakhs.
 All retired Govt. employees and the weaker section with an annual income up to Rs 3 lakhs are covered.  This is a path-breaking medical insurance scheme, the first of its kind in the country.
 Education:
 ANCOL:
Andaman College was opened to accommodate students who could not get admission in the only college in Port Blair.
Community College: Community College was opened for part time skill developments courses.
Law College: Sanction of Law College is under progress with Punjab University. A multidisciplinary Professional College is also to commence this year.
Infrastructure;
Roads: Widening of Andaman Trunk Road (ATR) is in progress.
Bridges: Sanction granted by Govt of India (GoI) for the building of two major bridges across straits, where presently ferry services are operating.
Employment – Apart from releasing many vacancies in government jobs, we have tried to encourage the spirit of free enterprise through self-help groups and Central government schemes like "Mudra Yojana".
Agriculture and Fisheries – This sector has also received due attention. We are focussing on creating organic "Brand Andaman".
Green Islands – This is the vision of our Hon'ble Prime Minister, where we are replacing diesel generated power through solar energy and other niche technologies, thus making the Islands "Green".
Centrally Sponsored Schemes – All schemes of the Prime Minister have been enthusiastically welcomed and implemented.
How do you promote sustainable tourism in a unique and eco-friendly manner keeping in view the fragile ecology and indigenous tribes?
There are two key areas that are crucial for the future growth of these Islands. One is tourism and the second is fisheries. Tourist inflows are increasing steadily and we are focusing on creating a unique brand of sustainable eco-friendly tourism. It will be aligned to ecology, nature, sea and water sports. As you land at Port Blair, you can see the bottom of the ocean, so clear are the waters. Our tourism will offer opportunities for all, not just high-end tourism but also middle level because that is what gives employment to our people.
 We will develop our infrastructure further so that the place is not overwhelmed. We need a little more capacity and also to spread tourism throughout the year. The new sound and light show at Ross Island is one of the best in the country. A botanical garden is on the anvil. We have issued our interest for cruise ships. Safety aspects have been reinforced and new islands are being opened up. So a whole lot of things are happening, slowly but surely!
What roadmap have you drawn for taking the Islands forward? How do you see the Central government helping the A&N Administration in translating this dream into reality?
While focusing on today's developments, we should not forget about the future. The Administration had appointed a study group to detail a 15-year Perspective Plan: Andaman – 2030. The study has since been completed and a follow-up action plan is being drawn up. Many areas hold great promise for the future and we are focusing on them.
   Let me be quite candid in stating that the great progress made in the last two years is due to the support and guidance provided under the leadership and vision of our Hon'ble Prime Minister, Shri Narendra Modiji: "Sabka Saath–Sabka Vikas". We remain committed to achieving it in letter and spirit.